Solutions
\
OBS Sales
---

"Price is what you pay... Value is what you get."
OBS Sales aims to organize the entire sales cycle and bring clarity and awareness in the interaction with a large number of potential customers. All the modules are tied to the already existing and established modules of OBS ERP. OBS Sales is distinguished by its intuitiveness and flexibility - the built-in processes whose structure is subject to change are designed to support the quick operation of the salesman and allow maximum focus on his tasks, reducing the time for the input of information.



Features
Clearly defined 4 steps approach to help you successfully manage your company's sales

Replicable steps and activities without any ambiguity

Predictable pattern flow and expected outcomes

Goal oriented approach in meeting specific objectives as revenue growth and process efficiency

Measurable process activities to quantify a team's success based on pre-defined metrics

Flexible process flows to accommodate changing business climates, tech integrations or modifications in your sales operations
Fully customizable
The number of sales process steps differs across sectors, sometimes varying even among businesses operating in the same space. With us, you can adapt instantly to new sales strategies and get a competitive advantage by replicating success from new models.
Transform business practices to operational excellence
Fully automated interaction with the rest of the modules, to spare time and reduce errors

Set reminders and notifications in order not to miss the right moment or action
Other benefits
Accessible from any device

Customer reports and dashboards for all metrics and process steps

Quick integration

Easy to use with an intuitive interface and 100% adapted to your needs.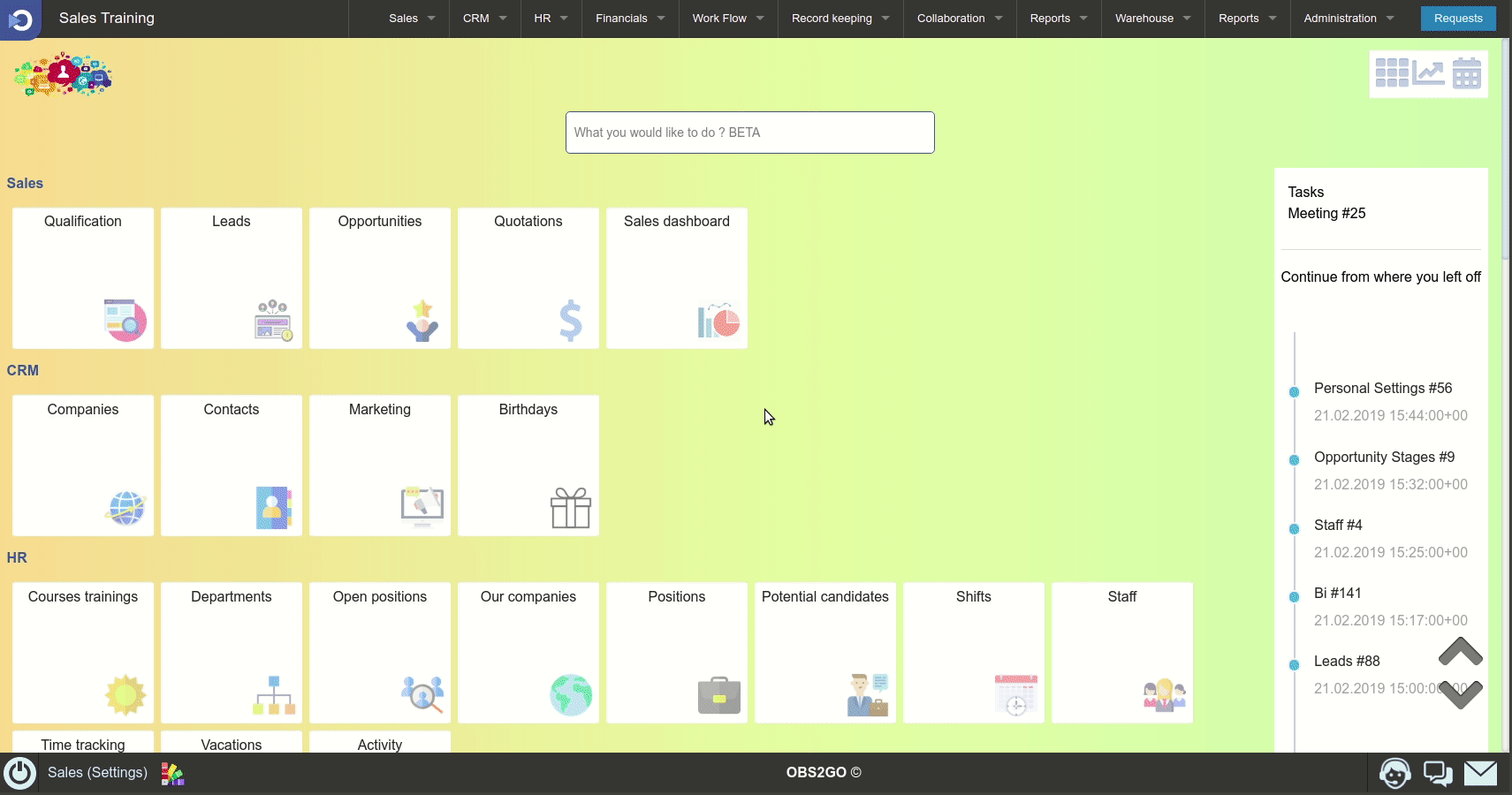 OBS Sales includes the following modules: