Solutions
\
OBS Projects & Tasks
---


Improve speed, quality, and profitability by increasing visibility of work in progress and budget tracking...

OBS Projects & Tasks allows the user to define different workflows for different types of jobs or processes. For example, in a manufacturing setting, a design document might be automatically routed from a designer level to a Technical Director and then to the Production Engineer.

At each stage of the workflow, an individual or a group would be responsible for a specific task. Once the task has been completed, the workflow system would ensure that the individual(s) responsible for the next task is/are notified and receive the data they would need to execute the next stage of the process.

Perfectly adapted to a cloud environment, our workflow tool allows you to set up Business Process Definitions such as gradual dependencies, cumulative and SLA reports for each step of the workflow. This tool integrates perfectly with different projects; it sets up custom business workflow definitions and also allows the planning and scheduling of multiple tasks, and also provides you with superior control on the entire flow.


Features
Interacting with HR, Finance, Products, Services, and Warehouse to synchronize workstreams, resources and boost productivity

Custom reports, import/export in excel format, advanced search option, and a streamlined front-end process
Drive insight to predict with precision
Fully customizable reports and dashboards visualized in pie and trend charts, gauge and tables to foster innovation and agility
GANTT chart

|

Project Tasks

|

Budgets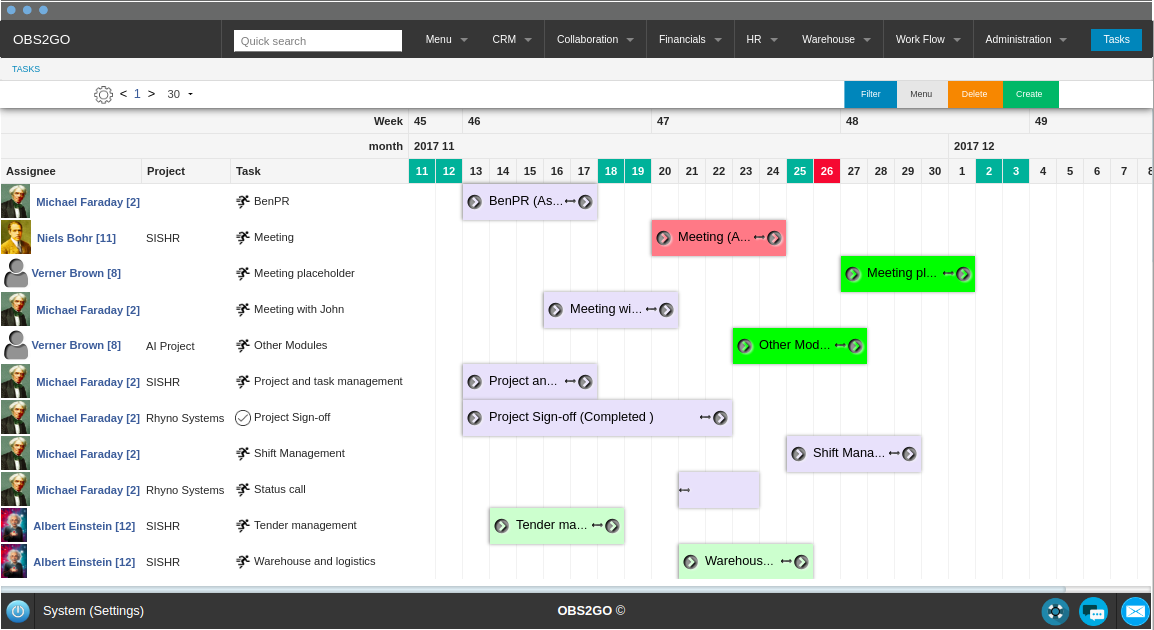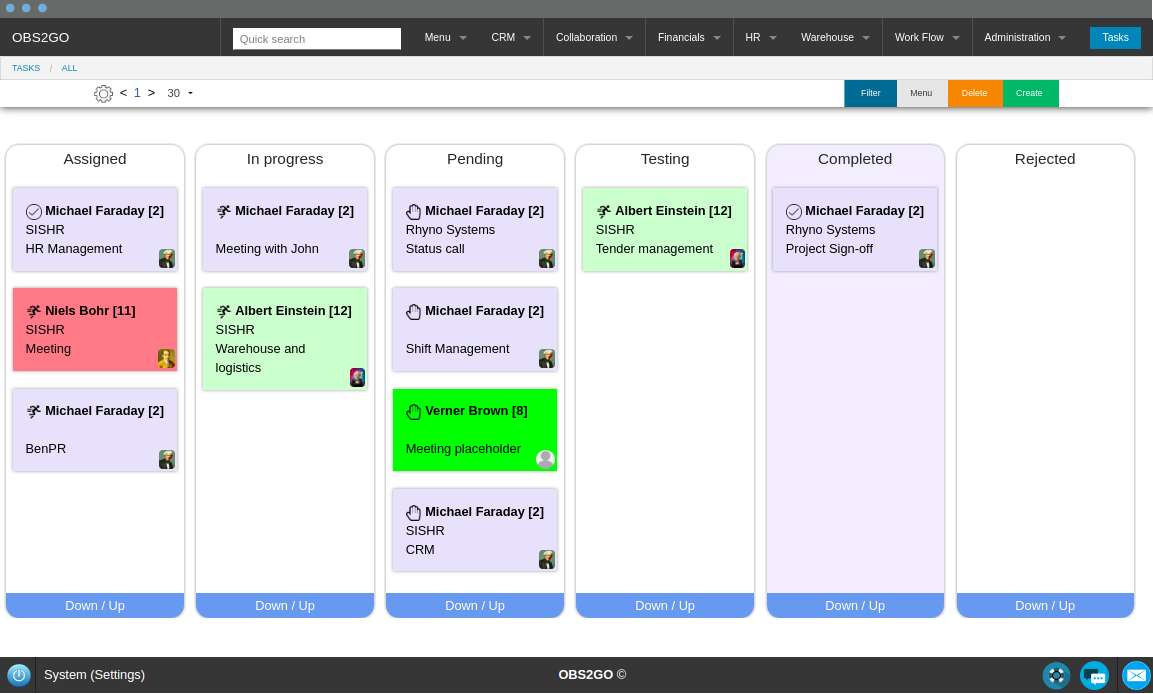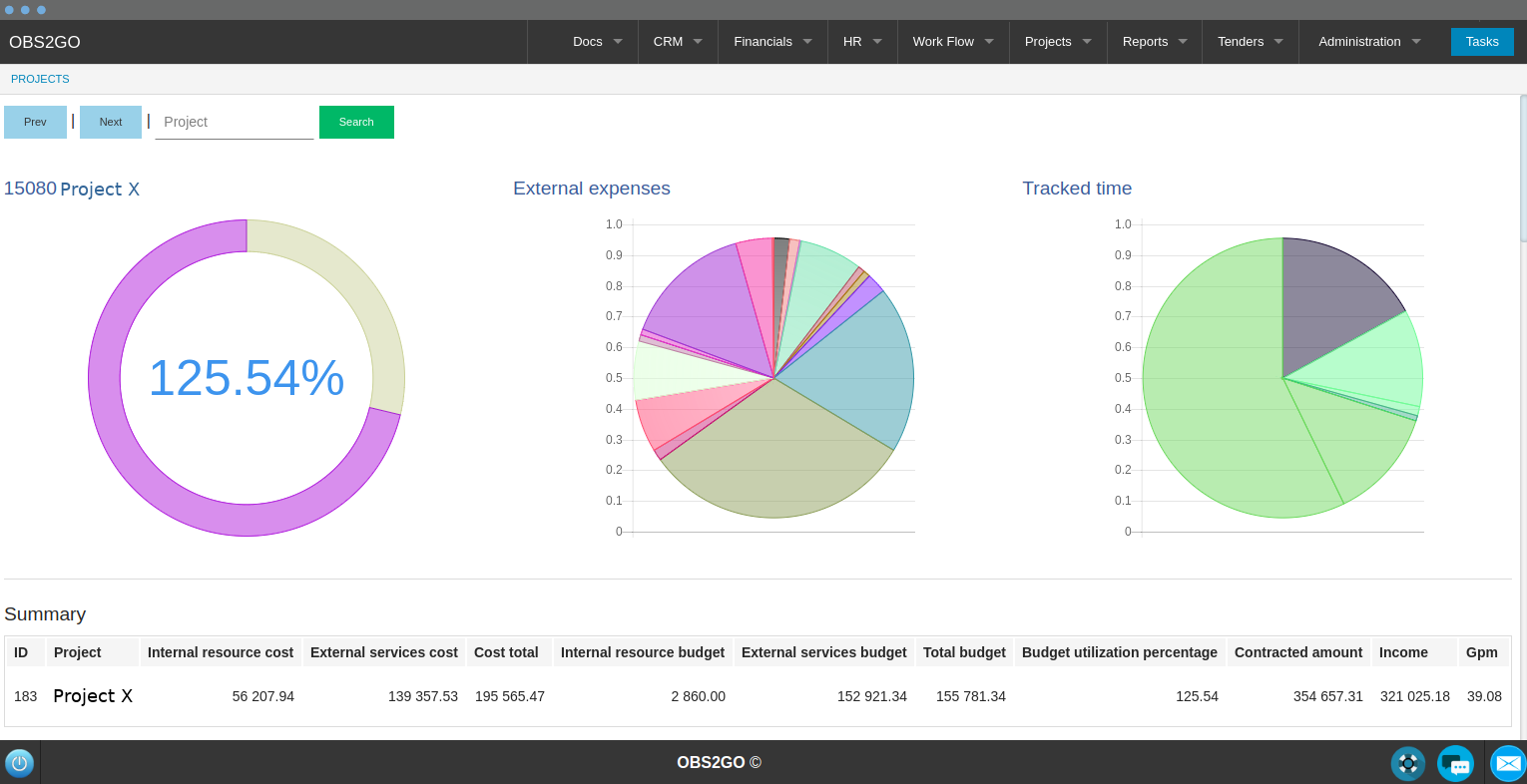 Transform business practices to operational excellence
Fully automated interaction with the rest of the modules, to spent time and reduce errors. Processing MT940 bank statements and automatically reflecting incomes in the system.
Other benefits
Accessible from any device

Quick integration

Easy to use with an intuitive interface

100% adaptable to your needs
OBS Projects & Tasks includes the following modules