Solutions
\
OBS Finance
---

Risk comes from not knowing what you're doing…

OBS ERP Finance is a set of modules that make it easy to see the big picture. It represents financial data instantly once a new record has been entered into the system and allows for the management of all accounts related entries and cash flow. All income and expenses are reflected and visualized as real-time reports (standard and ad-hoc), assisting the management in taking smart and timely financial decisions. The advanced search options also facilitate users in pulling out reports based on predefined criteria. All generated documents are stored and archived in a secure and organized manner and can be extracted in a PDF or EXCEL format.

Features
Linked to OBS HR, OBS Projects, OBS Warehouse, OBS Accounting, and others to manage smoothly all financial operations by streamlined front-end process

Activity-based cost, Auto-calculation of different taxes, and validation of the company's VAT number

Automatic Bank statements processing, transfers between accounts, cash flow report,

Custom reports, import/export in excel format, advanced search option

Schedules, Real-time attendance, and leave management
Drive insight to predict with precision
Fully customizable reports and dashboards visualized in pie and trend charts, gauge and tables to monitoring real-time KPIs

PnL report - shows you your total net profit or loss based on your income and expense documents
Transform business practices to operational excellence
Fully automated interaction with the rest of the modules, to save time and minimize errors

Processing MT940 bank statements and automatically reflecting incomes in the system.
Other benefits
Accessible from any device

Quick integration

Easy to use with an intuitive interface and 100% adapted to your needs.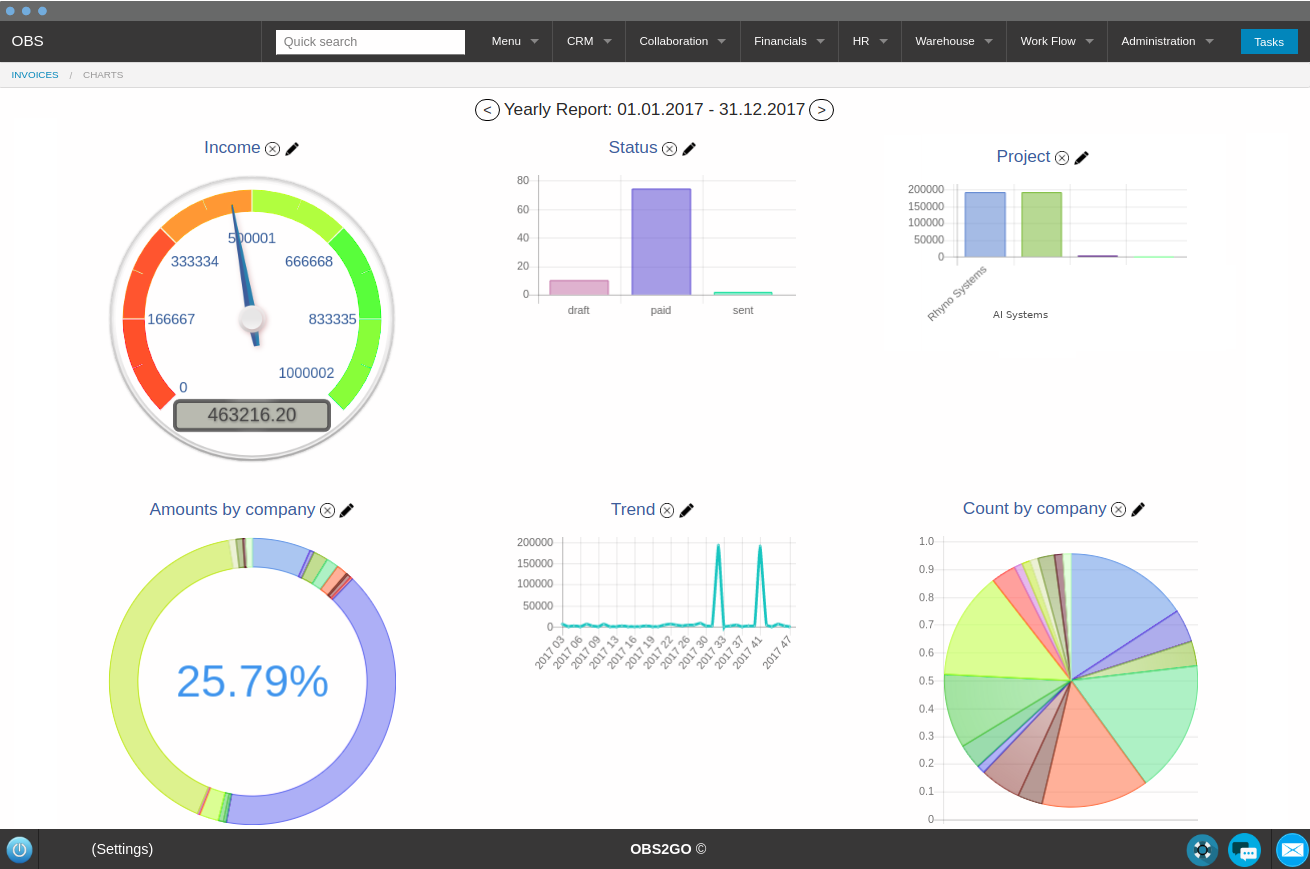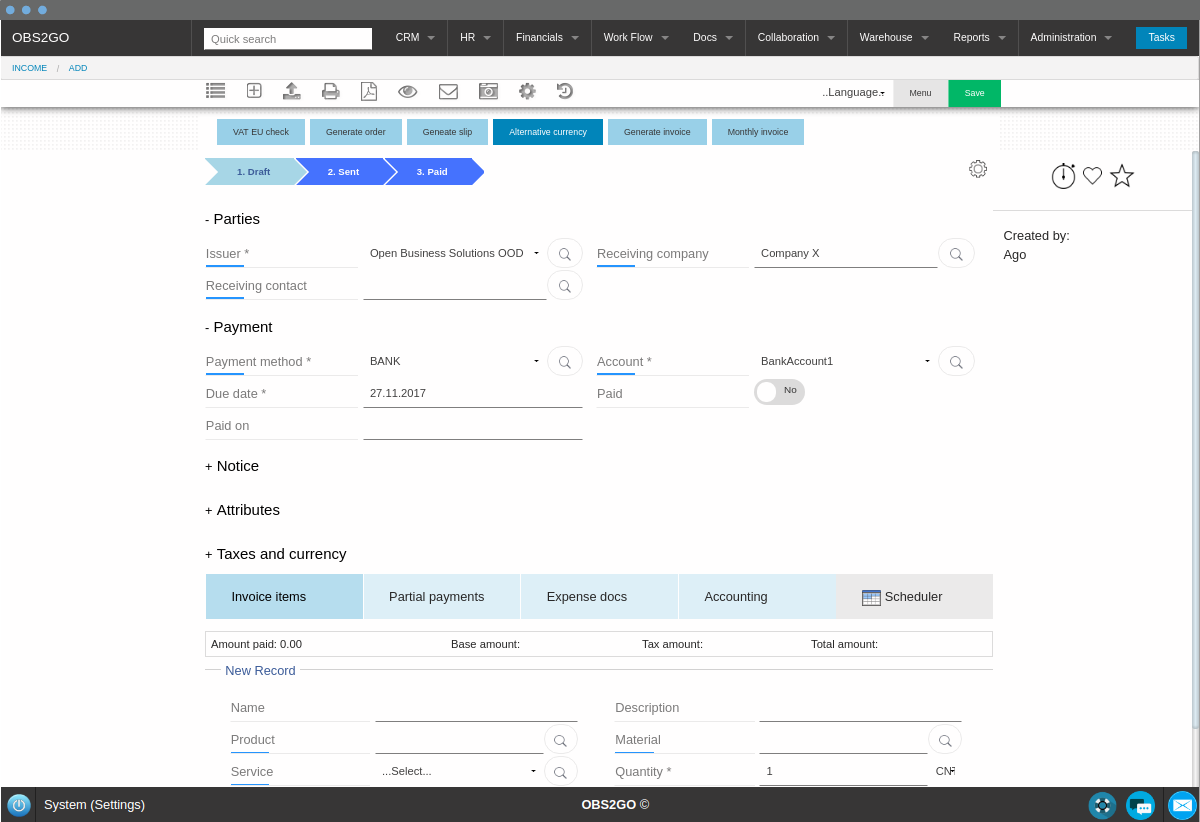 OBS Finance includes the following modules