OBS ERP employee leave management software provides businesses with a central and seamless system. With employee self-service for holiday requests, quick and easy manager approval, and a central calendar record so that you always know who is supposed to be in, the struggles of absence management are a thing of the past.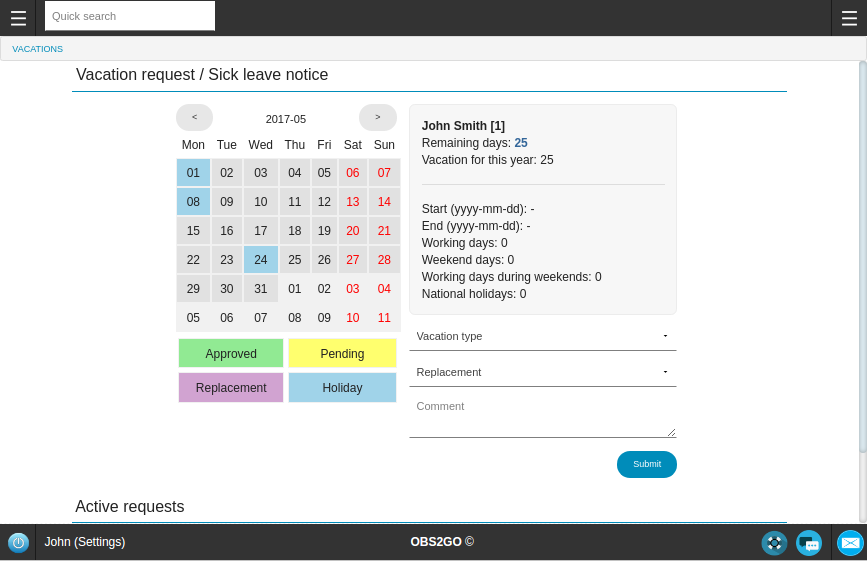 1. Time off requests:
Employees can request days off from any computer or mobile device. Managers can review and respond to requests from anywhere.
2. Automatic tracking:
Stop spending countless hours tracking how much PTO employees have accrued and used. Setup the maximum number of vacation days in an year and OBS ERP will automate the tracking.