Departments
This module allows you to define the departments within your organisation.
Creating departments
Navigate Top Bar -> HR -> Departments
Use the "Add" button to create departments and assign manager for each of them.
You can specify a color for every department to be used in the Org Chart
Open the Staff and edit the employee records setting the correct departments.
Organizational Chart
Org Chart is produced dynamically based on the data in the Departments, Positions and Staff module. Open the departments module and click on the button shown in the image below to open the Org Chart page.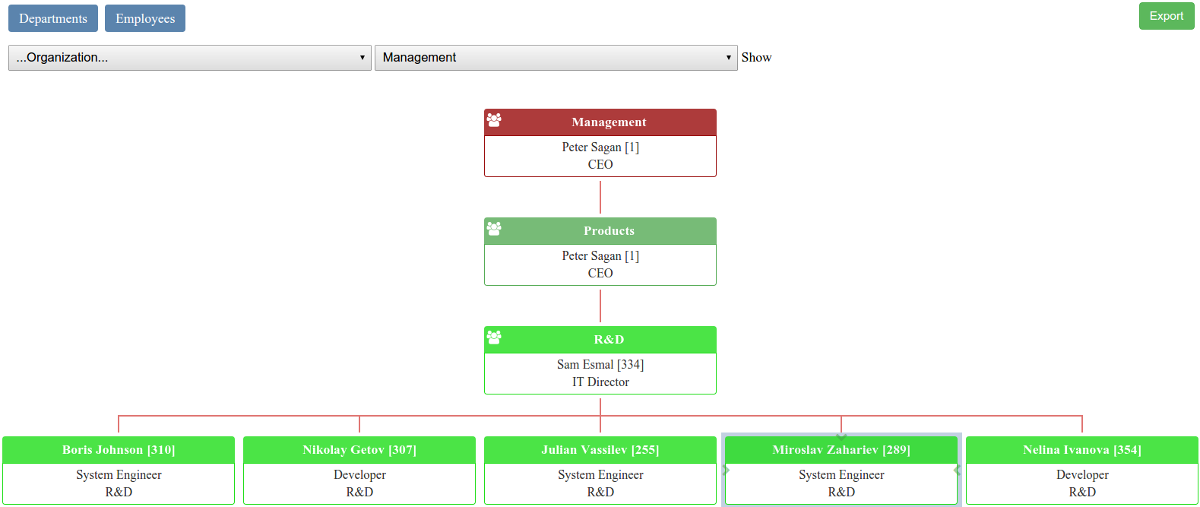 You can use the export button to export the selected OrgChart
Last modified on 23.12.2016