General information
Companies dashboard
Data operations
VAT Validation
General information
Central location for storing information about companies involved with your business (such as customers, competitors, and partners). The "Companies" module provides you with full information about the business relations with a particular company. It has a comprehensive search feature, an option to generate a report for a particular company, ability to define additional fields, business intelligence feature and many more.
Companies dashboard
The companies dashboard can be customized to include charts showing real-time information. On Fig. 1 is presented a custom dashboard for online shop. Further instructions on how to add charts can be found
here
.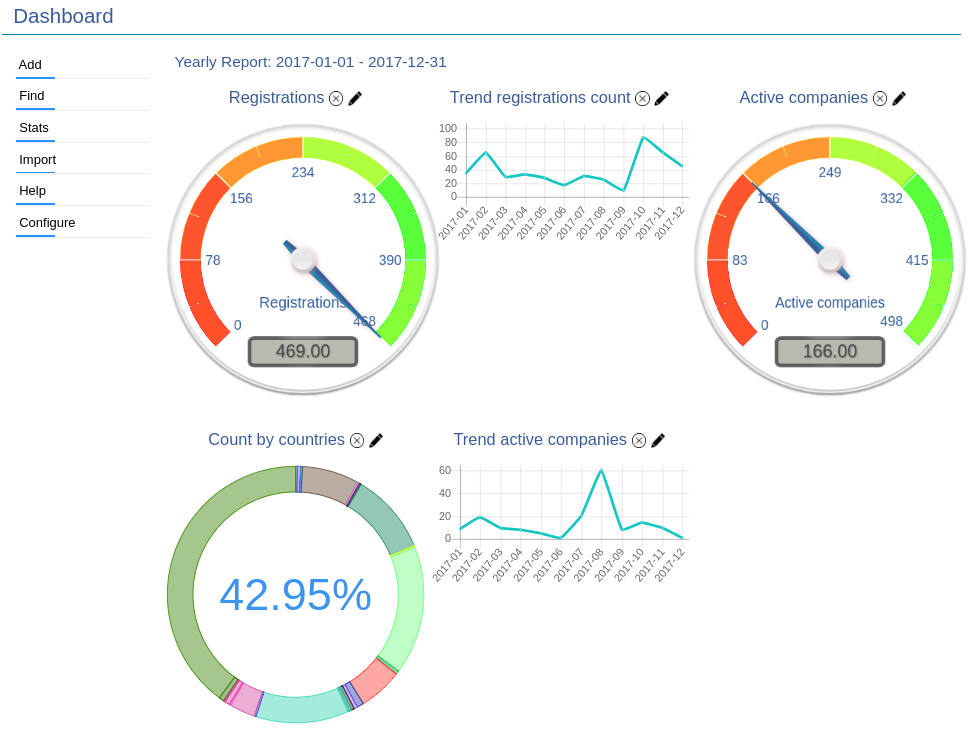 Fig. 1
Operations
The data operations are described in the user's guide.
VAT Validation
OBS ERP is integrated with the VIES VAT validation web site of European Union. You can verify if a VAT number is correct by opening a company record, clicking Menu -> VAT Validation