Project Management
Summary
The OBS ERP process for Project Organizations is a set of fully customizable modules designed to organize the entire workflow and bring clarity and accountability to project management. The modules are bound to each other and communicate real-time. It is used to reduce the administrative work in all workstreams and focus on operations, by modeling custom workflows and reporting.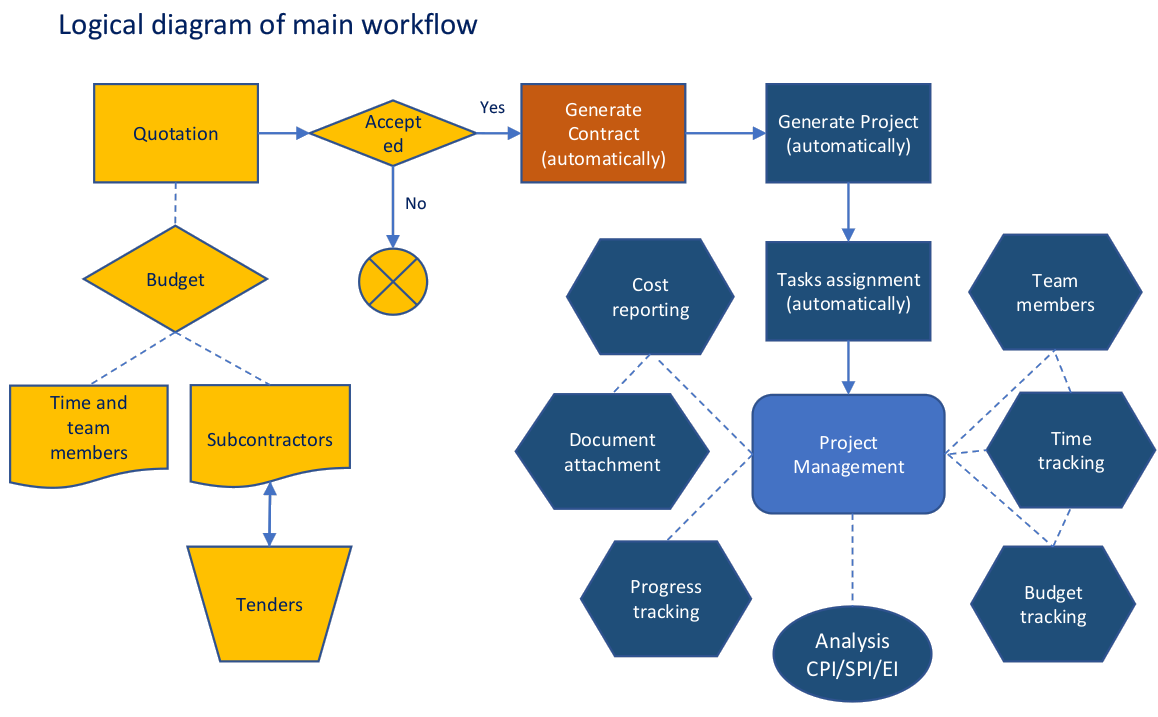 Improve speed, quality and profitability by increasing visibility of work in progress and budget tracking...
Features
Interacting with HR, Finance, Products, Services and Warehouse to synchronize workstreams, resources and boost productivity

Track internal and external Budget utilization, based on rates per hour and expenses

Bank statements processing, transfers between accounts, cash flow report, General ledger for accounting purposes

Custom reports, import/export in excel format, advanced search option, streamlined front-end process
Drive insight to predict with precision
Fully customizable reports and dashboards visualized in pie and trend charts, gauge and tables to foster innovation and agility
GANTT chart
|
Project Tasks
|
Budgets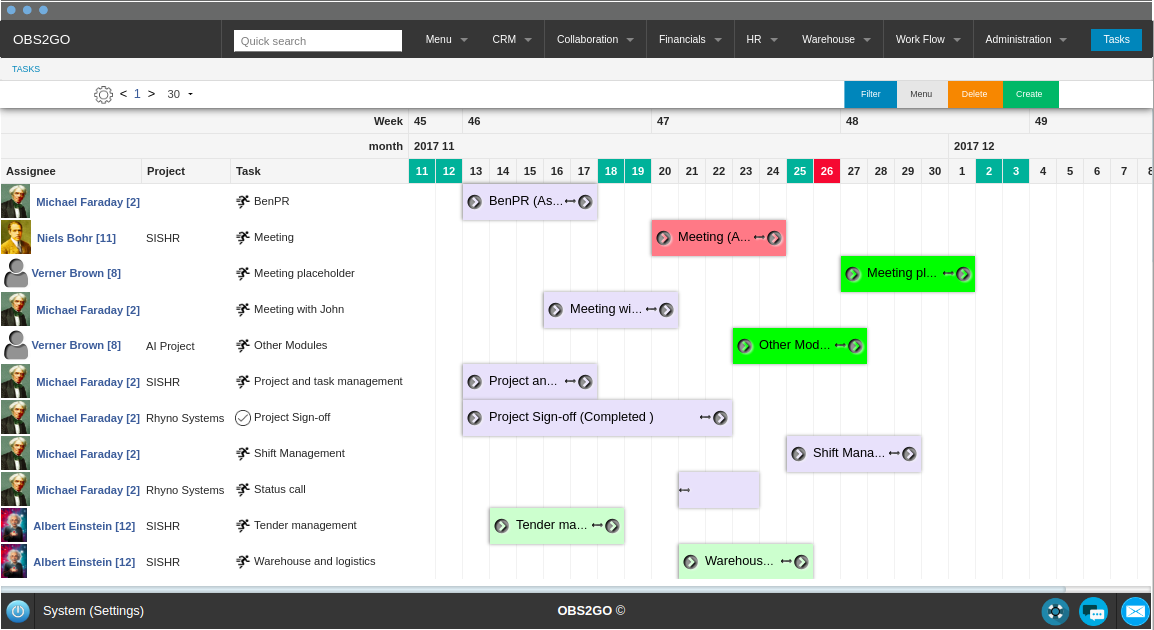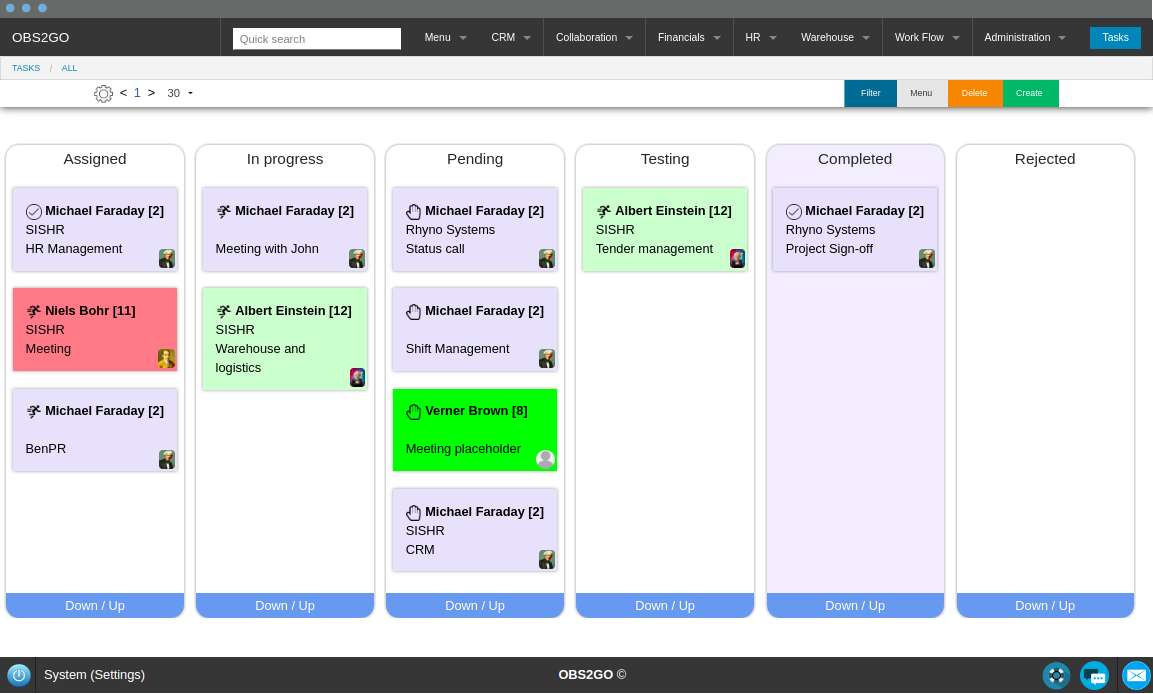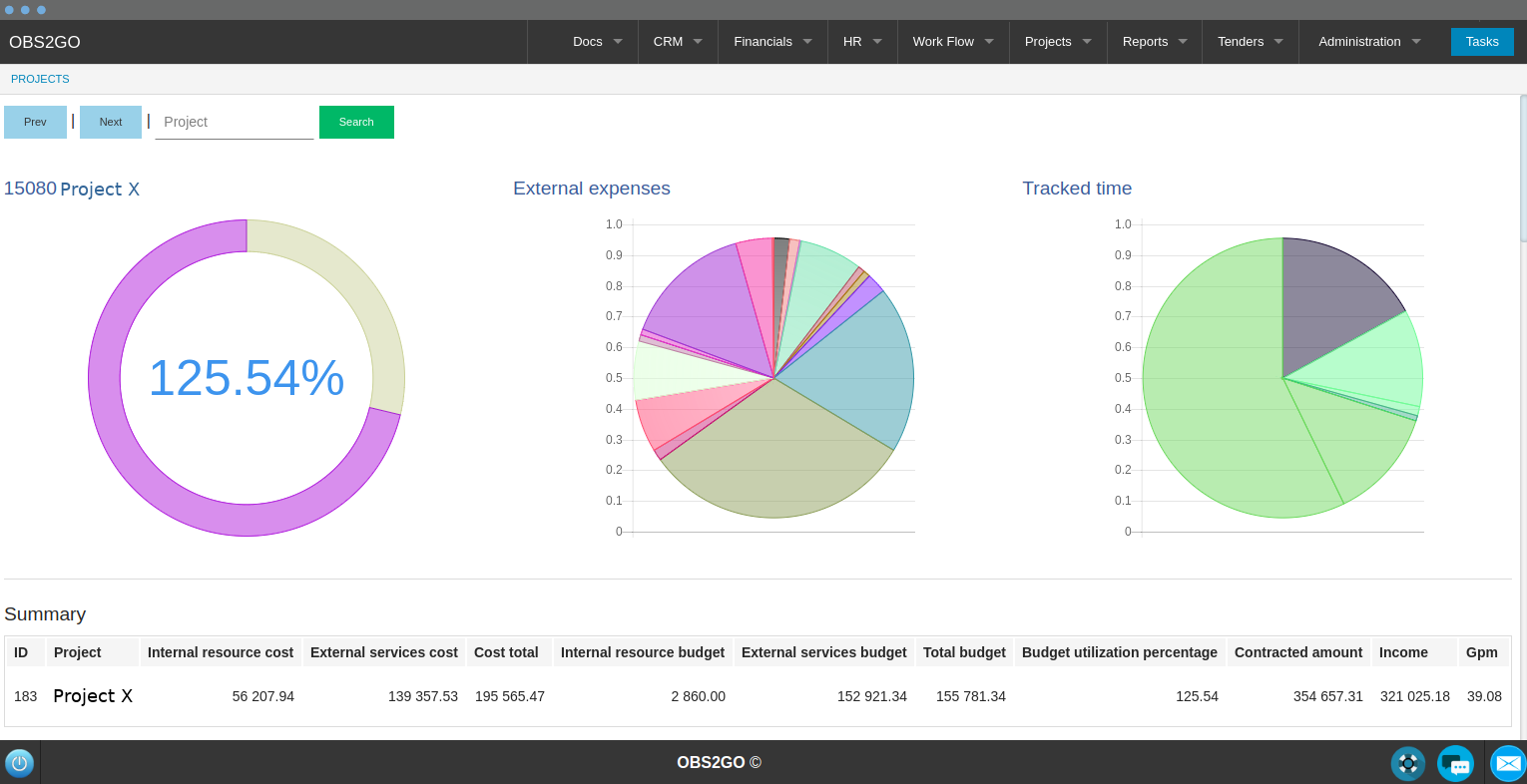 Transform business practices to operational excellence
Fully automated interaction with the rest of the modules, to spent time and reduce errors. Processing MT940 bank statements and automatically reflecting incomes in the system.
Other benefits
Accessible from any device
Quick integration
Easy to use with intuitive interface
100% adaptable to your needs